The Compassion Project: Kindness in the Classroom
Tye, David and Gabby are preparing for a talent show and emotions are running high. Pupils aged 7 to 9 learn about empathy and compassion, and to manage their own emotions.
Kindness in the Classroom comprises three lessons, each centred around an animation-led online learning module. The content has been developed with teachers and subject matter experts and links to PSHE, and equivalent subjects.


Curriculum
PSHE (and related subjects), Personal Development


Cost
Our courses are always free
"Every lesson plan has everything you need all in one place."
— Primary Teacher
Resource details
Interactive and flexible lessons to run through online learning as a class, or as individuals. They cover three full units of work:
Module 1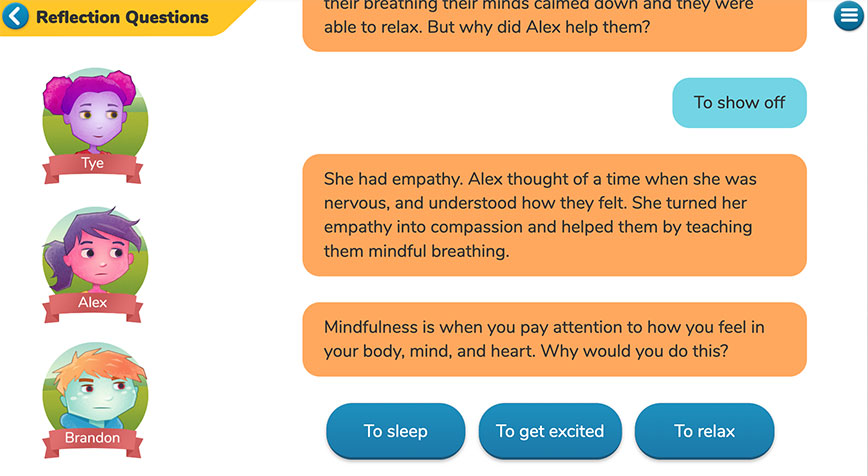 Build pupils' understanding of compassion and introduce a vocabulary of related words and concepts.
Module 2
Help pupils understand the importance of treating oneself with kindness, concern and support.
Module 3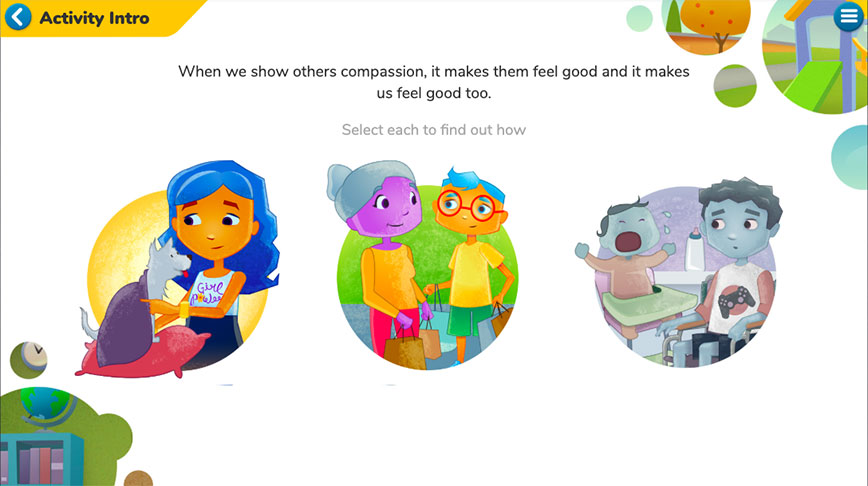 Illustrate what pupils can do each day to live more compassionately through action-oriented lessons.
Stay up to date
Interested in updates on new courses and research opportunities? Sign up to our newsletter and we'll keep you in the loop.